Millions of people enjoy gaming every day, and anime games rank among the world's most popular games. But why are they so popular? Well, for one thing, the storylines are always engaging. You never know what's going to happen next in an anime game, and that makes for an exciting experience. 
They also offer amazing graphics that look just like the anime they're based on. This makes them even more immersive and enjoyable to play. You can escape into another world, full of adventure and excitement. Plus, they can be really fun to play! 
There's something addicting about battling enemies, exploring new areas, and seeing how your choices impact the game. Will you save the world from destruction? Or will you become a legendary hero? There's no telling what might happen. So if you haven't played an anime game yet, we present you with the most anticipated anime games of 2023. Let's begin.
Best Anime Games According to Gamers Worldwide
There are lots of different types of animation games out there. Some are cutesy and light-hearted, while others are dark and gritty. But which ones are the best? Here's a look at some of the best anime games according to gamers worldwide. You should definitely try one. It won't disappoint you.
1. Dragon Ball Legends
The popular anime series Dragon Ball has been adapted into several video games over the years, with varying degrees of success. The latest entry in the franchise is Dragon Ball Legends, a game that allows players to collect and train famous Dragon Ball characters before taking them into battle.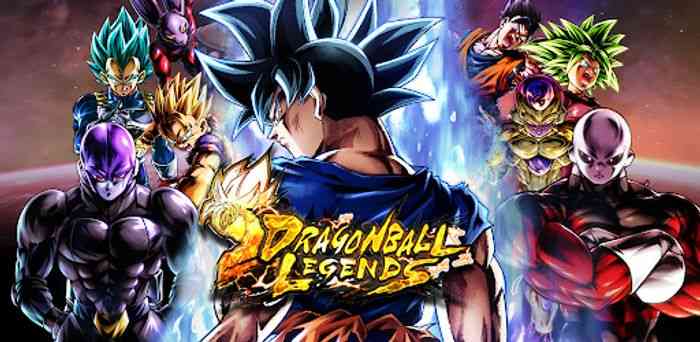 Although it shares many of the same mechanics as other mobile games, Dragon Ball Legends stands out from others due to its strong story and fast-paced combat. The storyline of Dragon Ball Legends makes it one of the best mobile anime games. It revolves around a new character named Shallot, who mysteriously ends up in the Dragon Ball universe and must fight his way back to his own world. 
Along the way, he meets and befriends some of the series' most iconic characters, including Goku, Vegeta, Gohan, and Trunks. While the story does not reach the same heights as the anime or manga, it is still enjoyable and provides a good reason to keep playing.
The combat in Dragon Ball Legends is also much better than in other mobile games. Each character has a unique set of moves and abilities that can be unleashed with simple taps and swipes on the screen. The battles are fast-paced and require quick reflexes, but they are also easy to understand for newcomers making it the best anime game for iOS, Android as well as PC.
2. Gacha Club
Gacha Club is one of the most anticipated free anime games for iOS, Android & PC. The Gacha Club PC features a wide variety of customization options for characters, as well as a campaign mode, mini-games, and events. One of the main draws of Gacha Club is its large selection of customization options for characters.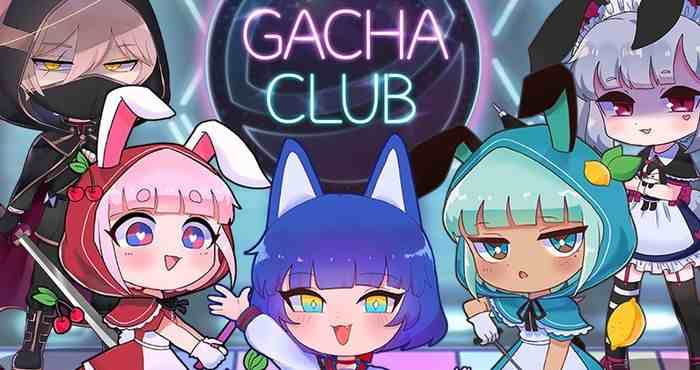 There are over 100 different clothes and accessories that can be mixed and matched to create unique looks. In addition, each character has a range of different hairstyles, skin colors, and eye colors to choose from. 
You can create truly unique characters that reflect your own personal style. Another key feature of Gacha Club is its campaign mode. This mode takes players through a story with multiple branching paths. The decisions that players make throughout the story will impact the outcome of the game. 
This adds a lot of replay value to the game, as players can go back and try out different choices to see how they affect the story. Lastly, Gacha Club also features mini-games and events. These provide players with additional ways to earn rewards, such as in-game currency and new character items.
3. Tales of Berseria
Berseria is one of the anime games that follows the story of Velvet Crowe, a young woman who sets out on a quest for revenge after her entire village is destroyed by demons. The game is set in the world of Midgand, a large continent that is home to many different races and cultures.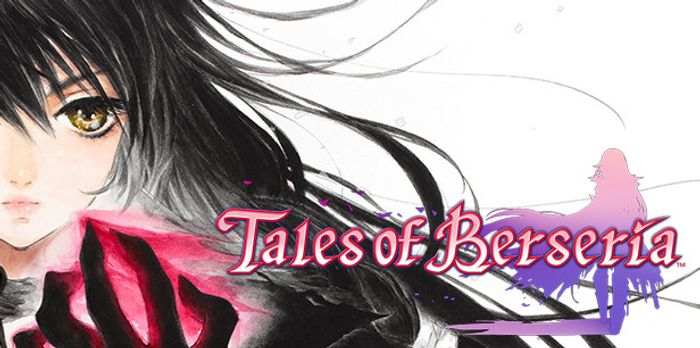 The game's combat system takes its inspiration from the 'tales' series of games, which uses a real-time battle system with combo attacks and special abilities. Berseria also introduces a new 'soul gauge' mechanic, which allows players to build up power for special attacks. 
The game's graphics are cel-shaded, and the character designs are by Kazusuke Fujishima, best known for his work on the 'Tales' series. Berseria is a great animation game that fans of the genre will enjoy. The story is interesting and well-written, and the combat system is enjoyable and easy to learn. If you're a fan of anime, then you should definitely check out Berseria.
4. One Piece Treasure Cruise
An anime-inspired game that is a delight for One piece fans, the One Piece treasure cruise lets players take on the role of captain of a pirate ship. The game features turn-based battles in which players must match up tiles of the same type in order to attack their opponents.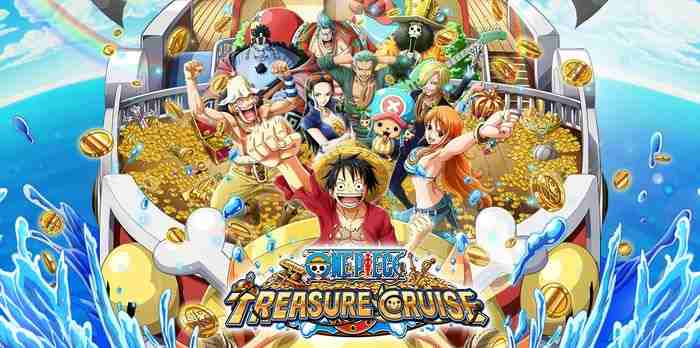 The visuals are colorful and vibrant, plus the overall atmosphere of the game is quite charming. The storyline follows the same basic premise as the popular anime series, with you taking on the role of Monkey D. Luffy, a young man with the power to stretch like rubber, you'll be going out to find the legendary One Piece treasure. 
Along the way, you'll meet and befriend a colorful cast of characters, including the swordsman Roronoa Zoro, the navigator Nami, and the cook Sanji. Together, you'll have to battle evil pirates, Marines, and monsters in order to reach the ultimate goal. 
One Piece Treasure Cruise is a fun and addicting game that is sure to please fans of the anime series. It is also one of the few games that successfully captures the feel of the One Piece universe and makes it an excellent choice among the top anime games for PC, iOS, and Android. 
5. Naruto x Boruto
The long-awaited anime game adaptation of the popular manga and anime series Naruto x Boruto has finally arrived, and it does not disappoint. The game itself is pretty good. In the game, you are able to control Naruto and Boruto as they go on various missions to defeat the enemy.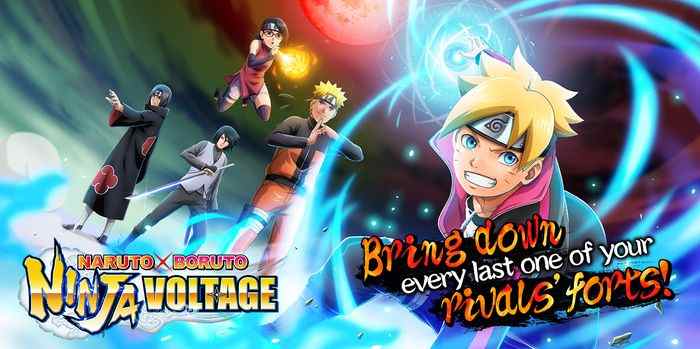 The graphics are great, and the gameplay is pretty fluid. I would say that the biggest selling point of this game is that it allows you to feel like you are actually in the anime. The story is also pretty interesting and keeps you engaged throughout the game. 
However, there are a few things that could be improved. First of all, some believe that the game is a little too easy. You can beat the main story mode in about 10 hours without too much trouble. Many likes to see it as a bit more challenging. 
Secondly, the game could have used more content. There are only a handful of different areas to explore and side missions to do. Overall, I would say that Naruto x Boruto is among the best mobile anime games, but the same cannot be said for PC. It's not perfect, but it's still worth checking out.
6. Gacha Life
The objective of Gacha Life is to collect 100 anime-styled characters, dress them up in your favorite fashion outfits, and interact with them in various scenes. You can also customize your own avatar with the many clothes, accessories, and hairstyles available.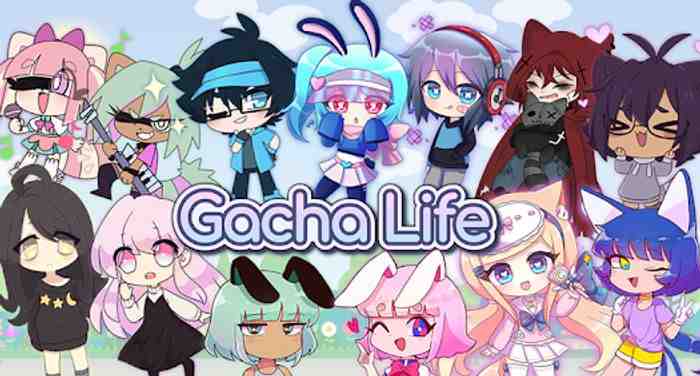 Once you are satisfied with your creations, you can then proceed to the "Life Mode" and interact with other players' avatars in pre-determined scenarios. The game also features a "Studio" mode where you can create custom scenes with your characters for others to view.
Gacha Life definitely secures its rank among the best anime games for ios, PC & Android. It's fun and addicting that is perfect for people of all ages who enjoy collecting cute anime characters. The ability to dress up your characters in different outfits and interact with them in various scenes is incredibly entertaining. 
The customization options are nearly endless and you can make your characters like your own. If you are looking for a fun and easy way to kill time, then we highly recommend Gacha Life! But if you want to explore more characters and features, you should get its updated version named Gacha Neon apk.
7. The Seven Deadly Sins
The Seven Deadly Sins anime game is based on the popular manga and anime series of the same name. The game features all of the beloved characters from the show and allows players to experience the story in a new way. If you use an emulator, this game can even beat some of the best anime games for pc.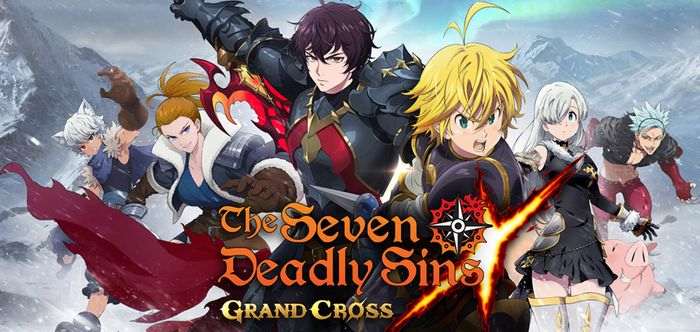 In addition to the classic story mode, this game features an innovative multiplayer mode, which pits teams of players against each other in thrilling battles. While the game does have some flaws, such as a lack of content and some balancing issues, it is still an enjoyable experience. 
The strategic combat system uses skill synthesis, which allows skills with the same star rank to upgrade to a higher rank when they're next to each other. This creates a dynamic and exciting combat system that is sure to thrill players with each turn. Overall, the Seven Deadly Sins is sure to please fans of the anime and newcomers alike.
8. Bleach Brave Souls
If you love the story of Bleach, then without a doubt, you'll consider Bleach Brave Souls as one of the best anime games available right now. The game is set in the Soul Society, where players take on the role of Shinigami in order to protect mortals from the dangers of Hollows.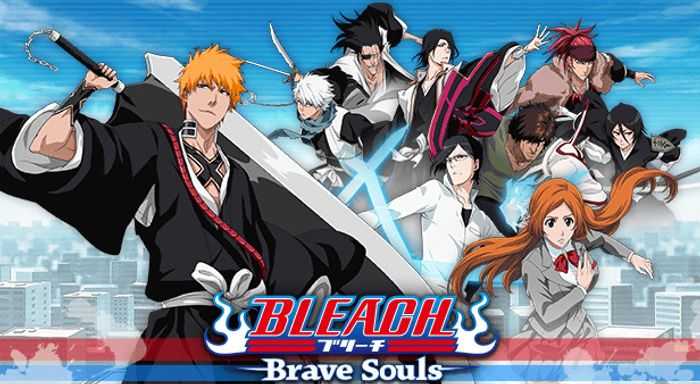 The game is divided into two distinct parts: the first part is focused on combat, while the second part is focused on exploration and puzzle-solving. The combat system is simple but effective, and the exploration and puzzles are well-designed and enjoyable. 
The graphics are impressively detailed, and the overall atmosphere of the game is faithful to the source material. Bleach Brave Souls is a fun and addicting game that fans of the Bleach franchise will enjoy. However, its simple gameplay may not be enough to appeal to gamers who are not already familiar with the series.
Wrapping Up
Anime games provide players with an immersive and engaging experience that is unlike any other genre of game. In the above-mentioned games, you'll often be transported to fantastical worlds where you can take on the role of your favorite anime character. 
Many of these games also feature intricate storylines and complex characters, giving you a chance to escape the mundane realities of everyday life. In addition, they also have lush and beautiful graphics that bring the world of the game to life. 
Whether you are a fan of anime or not, playing an anime game is an experience that you will not forget anytime soon. So what are you waiting for? Pick up any of the mentioned games today and see what all the hype is about!
Frequently Asked Questions (FAQs)
Q1. What are the best anime games?
That's a tough question to answer, as there are so many great ones to choose from. However, some of our favorites include:
Dragon Ball Legends

Gacha Club

One Piece Treasure Cruise

Naruto x Boruto

Gacha Life

Tales of Bersia

Seven Deadly Sins
Q2. Are Anime Games Free?
Many animated games are free-to-play, while some others do require a subscription or a one-time payment.  In general, free anime games tend to have fewer features than their paid counterparts. However, you can still play them and enjoy hours of entertainment.
Q3. What makes these anime games so great?
The level of detail that goes into the graphics and animations makes animated games great. Each character is meticulously designed to look like their counterparts in the anime, and they move with fluidity and grace.
The environments are also designed incredibly well, and they help immerse players in the game's world. In addition, the stories in these games are well written and offer up a lot of twists and turns to keep players engaged.
Q4. Are there any bad anime games?
Unfortunately, yes. As with any genre, there are always going to be some bad games. However, the number of bad anime games is relatively small when compared to the overall number of great games out there. So don't let a few bad experiences discourage you from playing some of the amazing games.